Book Launch at Waterstones, Edinburgh
2nd October 2017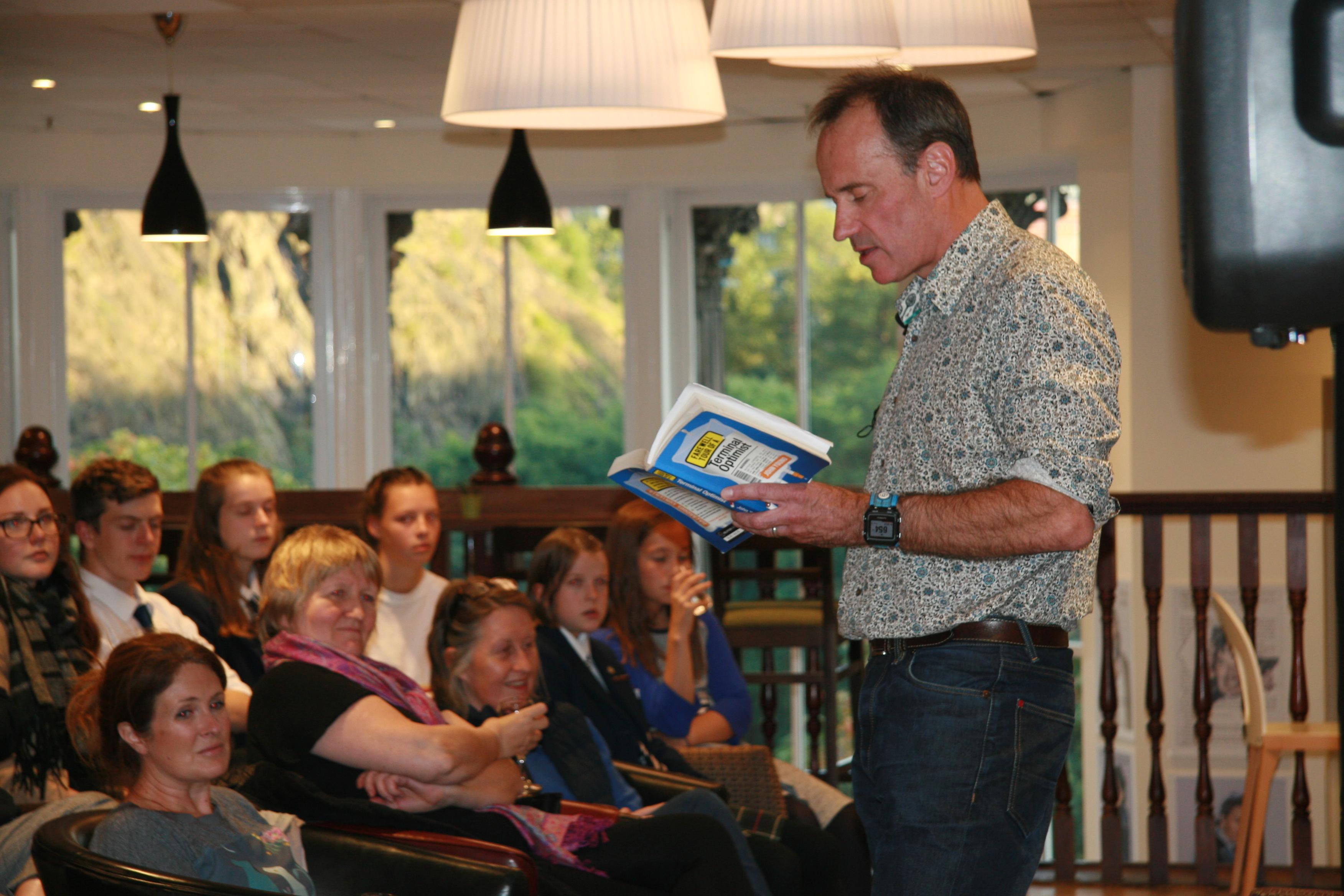 Thanks CJ, Sally and to Lois and everyone at Floris Books for doing such a brilliant job on Farewell Tour of a Terminal Optimist. It is really no surprise to me that Floris Books were Scottish Publishers of the Year 2016. Thanks also to wonderful people at The Scottish Book Trust and to Waterstones for hosting this event.
I have joked with my writer friends that a book launch is where a quiet shy person - like me - is forced onto a stage in front of a lot of people and made to talk about personal stuff. A sort of 'open mike night' for introverts. Joking aside I am delighted to see you here this evening and I thank you all for coming along.
Here's the book - Farewell Tour of a Terminal Optimist - My daughter Isla asked me once, 'what's an optimist, Dad?' I said an optimist is someone who spends much of their life living in a foolish bubble of expectant happiness and treats disappointments and failures as important life lessons.
The story is a black comedy about an optimist called Connor running away from his care home, without the cancer medication which is keeping him alive whilst being spurred on by the school bully and the desperate need to see his dad who is in prison.
My difficulty as a writer was to make an engaging and entertaining story for the reader without in any way reducing the importance of the underlying subject. I got inspiration from my grandmother, Lucy. I used to take Lucy out for a drive on Wednesday afternoons. She was profoundly disabled and after struggling to get her into the car I would ask her 'Right then Granny, where do you want to go to today?'
"Can we go hang gliding, John?"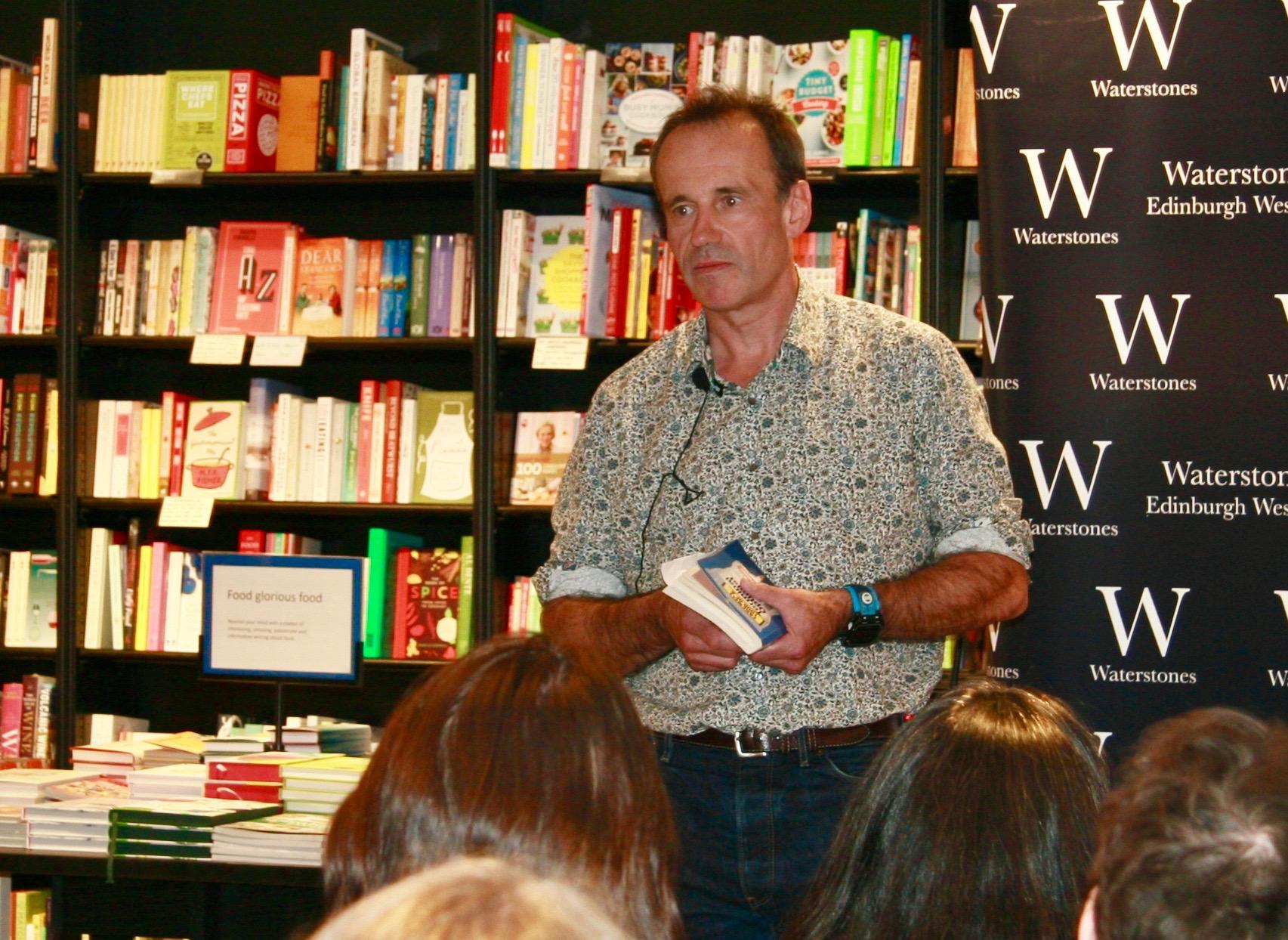 My daughter Verity reminded me of her. Most of you know Verity spent much of her short life in hospital or confined to a wheel chair, tubes sticking out of her nose and chest, having to be lifted in and out of cars. I would ask Verity - "where do you want to go to today?"
"Can we go diving with dolphins, Dad?"
Neither Lucy nor Verity saw their disability as a hurdle to stopping them from doing anything. Their limits were defined by others. People look at the chair and the tubes, not the person. So I thought, I would write a story about a lad disabled with cancer going on an rampage, without limits encouraged by reckless Skeates the school headcase….and for that short period of time his illness would not define his life.
Some say that the best stories are true and many of the events in Farewell Tour of a Terminal Optimist have happened, including the events in this extract which I am about to read. It is taken from the chapter Nowhere to Run and starts just after the pair think they have got away with robbing a group of local thugs